There is always a real need to get student involved in Enterprise and Entrepreneurship within the university. They have a real need for enterprise skills and developing it into an Entrepreneurial career or a full blown Entrepreneur.
So on a recent visit to the the Tianjin Urban Construction Management Vocational Technology College, we had the opportunity to visit their incubator.
This college is looking at developing Energy Entrepreneurship, developing new businesses which address saving energy or using it in a more effective way, especially within China.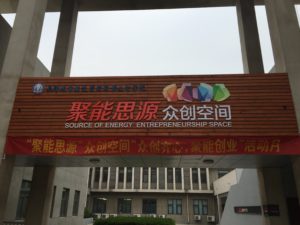 So the real surprise was the cafe within the business incubator was run by Students for Students and business owners. We had the chance to meet the three owners of the business and provide some advice and support. The development of this student led cafe provides a real insight into both the management of the college and also the students within it.
The management have placed trust in the students to start, run and make a success of the cafe. This has resulted in:
1, Trusting students is such an important part of Entrepreneurship and we sometime forget to place this on students.
2, The students have taken a opportunity to run the cafe, something which every student on campus will have an opinion about. I know many students wouldn't do this as their peers would look down on them or have something to say. The risks and rewards associated with this is a great lesson, but the greatest one is that these students have the largest network on campus.
3, Having a go, should always provide winners, as experience of entrepreneurship will ensure students leave with more skills that we educators could ever teach them.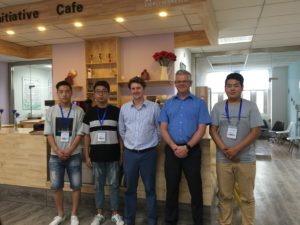 The cafe was the centre of the business incubator and so made it student led, the cafe was the heart of the space, just as it should be.
So when we arrange, we were saw a great space being used by other students and it was the centre of campus live. So good luck.